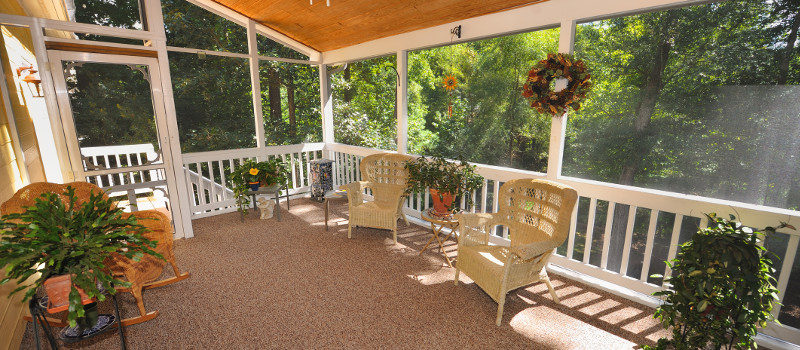 Florida's weather, although beautiful at times, can be a little too much to handle on occasion. Mosquitos, humidity, and blistering heat can infringe on your much-needed vitamin D time. So what can you do? Screen room additions are a perfect answer. At Integrity Homes & Construction Inc., we can build you a relaxing paradise you can retreat to when the humidity, rain, and heat become too much.
In addition to being a much-needed retreat, there are a lot of common screen room uses that you may not have thought about. They can be used as a greenhouse for those plants that may need a little more climate control. Screen rooms are also a perfect place to put a playroom if you have little ones roaming around. Your kids can still enjoy the benefits of the outdoors without the bugs, rain, and threat of sunburn.
At Integrity Homes & Construction Inc., we exercise consistent attention to detail, and we are committed to giving you the perfect retreat for your home and family. We will listen carefully to your needs and strive to increase the value of your home and the time you spend there. We pride ourselves on taking the time to get things right the first time and will consult with you at every opportunity, so you know your options and what is available to you.
At Integrity Homes & Construction Inc., we specialize in screen room additions, so you can trust our expertise and labor. If you are sick of bugs, humidity and sunburn, contact us today for your free, highly detailed estimate.