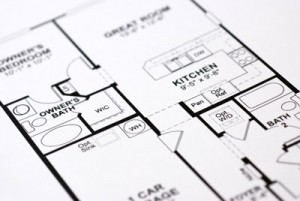 Everyone hopes for the opportunity to have a custom-built home that fits their needs and their style perfectly. Imagine how amazing it would be to have a unique home designed specifically for you and your family's needs. Here are some great steps for getting starting with creating your custom-built home.
The most important first steps are to identify what you like and dislike about homes, both generally and specifically. The more detailed you can be when we sit down to help you design your home, the easier it is for us to make your dreams come true. Ideas of specifics to consider include:
Direction for your home to face
Materials for countertops, cabinetry, and flooring
Style for light fixtures, doors, handles and knobs, etc.
Amount of shared space vs. bedroom space
Functionality of rooms' locations
Outdoor space vs. indoor space
Pets vs. no pets
Amount of storage space
Technology and smart home features
Walk through a lot of different homes for sale and make notes as you're touring. Either choose an existing floor plan and make modifications to it or start from the ground up. Be involved throughout the building process so you know how things are progressing and if there are modifications that should be made.
Taking the time to really create a home you'll love doesn't have to be overly expensive and seemingly unachievable. People often associate the idea of custom-built homes with being out of their price range, but with our help, you can have the home of your dreams and be able to afford it. Start planning today and remember that custom-built homes can be for anyone.