At Integrity Homes & Construction Inc., we want to help you restore your Davenport, FL roof after roof wind damage occurs.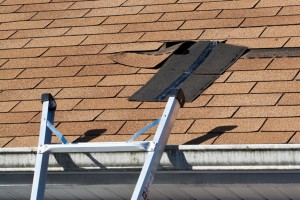 Roof Wind Damage in Davenport – If you live in the Davenport, FL area, you know roof wind damage is a real threat due to unexpected severe weather. Your roof is designed to withstand many types of weather, but sometimes unexpected, severe storms can cause damage you weren't prepared for. At Integrity Homes & Construction Inc., we want to help you restore your roof to working condition and help you prevent additional damage from severe storms.
We recommend several options to keep your roof in its best shape.
Inspections – It's important to have your roof inspected for damage annually. Even though you may not see direct effects to your roof, having our team complete an inspection can help you identify roof wind damage you may have missed. We can assess the severity of the damage and discuss solutions for repair.
Damage Prevention – If you have minor roof wind damage, prolonging the repairs may actually cause more problems because the under-layers of your roof will be exposed to moisture and debris. We recommend taking quick action to repair any damage before it becomes an even more costly expense.
Experienced Approach – When you have roof wind damage, it can be tempting to try to find a cheap and easy fix. Your roof is very important to the security and energy efficiency of your home. Make sure you hire a team of professionals who will fix your roof using quality materials and will get your roof in its best shape before the next storm.
At Integrity Homes & Construction Inc., our team has over 20 years of experience in the roofing business. Your Davenport, FL home should be protected from roof wind damage, and repairs should be made quickly and efficiently. If you believe you need a roof inspection, would like an assessment for repairs, or have questions about our other roofing services, give us a call today. We look forward to talking with you!
---
At Integrity Homes & Construction Inc., we can fix roof wind damage in Davenport, Lakeland, Sebring, Auburndale, Winter Haven, Plant City, Haines City, Groveland, Bartow, Dade City, Brooksville, Homosassa, Citrus County, and Polk County, Florida.