We help you keep your home's roofing in great shape.
The roof that sits on top of your home protects your property from structural damage and the elements. If you're worried something is wrong with your roof, or you feel like it's almost time to replace it, at Integrity Homes & Construction Inc., we are here to help with all your roofing repair and replacement needs in the Brooksville, Florida area.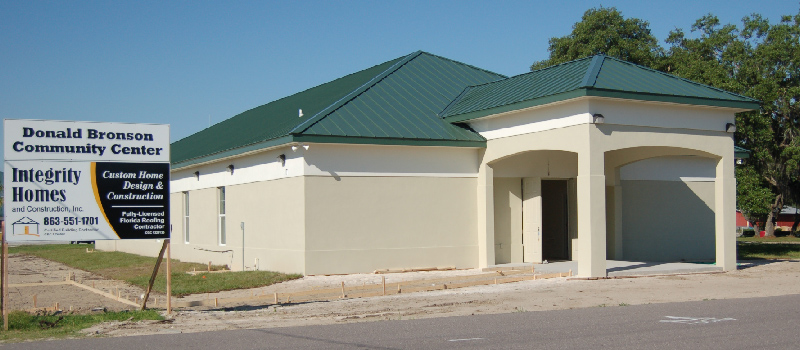 Every roofing project we take on starts with a complete inspection. We'll send one of our qualified roofers out to your home, and they'll spend time assessing the condition of your roof, determining what (if any) repairs are needed, and the best way to restore your roof to prime condition. We will also put together a comprehensive quote at this time, so you can plan ahead financially for the project.
Signs Your Home Needs a Roofer
The roof on your home does more for your property's structure than you think. Not only does it provide shelter during sunny and rainy days, but it also helps insulate your home, keeps wildlife out, and helps you stay comfortable in your living spaces throughout the year. If something goes wrong with your roof, here are a few signs you need to call us at Integrity Homes & Construction Inc. right away:
Your roof is leaking—Instead of putting a few buckets under the leak when it rains and hoping the problem will eventually resolve itself, let us come and take a look at the leak. We guarantee we'll be able to fix the problem quickly to prevent any additional damage.
You can see light shining through your roof—When you go into your attic, can you see sunlight shining in through the roof boards? This is a surefire sign that your roof could use professional attention sooner rather than later.
A part of your roof comes off in a storm—If a big storm took off a piece of your roof, you can't go very long without calling a roofer. Turn to us to complete the emergency restoration work and rest easy we'll treat your home like it was our own.
These are just a few of the signs that indicate your roof needs professional attention from one of our roofers. If you're ever unsure of whether you need help with your roof or not, feel free to give us a call.
Once you give us the go ahead to start working on your roof, we send our roofing crews out at a time that's convenient to you. We'll give you a heads up regarding how long it will take to complete your roofing project, so you know exactly how long we'll be visiting your home to work. After finishing the job, we'll give you an overview of our work to ensure you're completely happy with the final outcome.
Do you have any questions about our roofing services? Feel free to give us a call at Integrity Homes & Construction Inc for more information! We're excited about the prospect of working on your roof.
---
At Integrity Homes & Construction Inc., we offer roofing services in Lakeland, Davenport, Sebring, Groveland, Auburndale, Winter Haven, Plant City, Haines City, Bartow, Dade City, Brooksville, Homosassa, Citrus County, and Polk County, Florida.
Similar Services We Offer: