Structurally sound roofing is one of the most important components to protecting your home or business.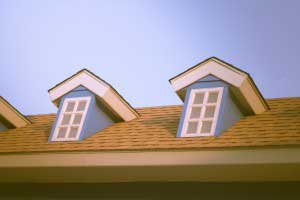 It is hard to overestimate the importance of having a sound roof on top of your home or business. Here in Haines City, Florida, severe weather or hurricanes can occur during much of the year. Roofing is key to protecting your investment during high winds, hail or other severe weather conditions. If there is a problem with your roofing, don't wait to seek professional help. Roofing problems never get better on their own, and the resulting water damage can have serious consequences, like mold overgrowth or pest invasions.
Here at Integrity Homes & Construction Inc. we have over 20 years of experience in roofing and other construction services. When it comes to roofing, we've just about seen it all and we can help with the following needs:
Roofing Inspections: Before buying property or after a storm, it is important to have your roof thoroughly inspected for problems. We can also inspect other components of your roof, like your soffit & fascia to find minor problems before you need major repairs.
Roofing Repairs: We are committed to providing quality work and repairs that will help your roof last as long as possible. Whether you need a few replacement shingles or for us to pinpoint and repair a leak, we can help with all your repair needs.
Roofing Installations and Replacements: Whether you have a newly constructed home or business or if it is just time for a roof replacement, it is a major investment. Get it done right the first time by calling us.
For efficient, affordable and reliable roofing, our help is just a phone call away. Contact us today!
---
At Integrity Homes & Construction Inc., we offer roofing services in Haines City, Lakeland, Davenport, Sebring, Groveland, Auburndale, Winter Haven, Plant City, Bartow, Dade City, Brooksville, Homosassa, Citrus County, and Polk County, Florida.
Similar Services We Offer: